Lake Oswego High School
Class Of 1971
In Memory
Shari Morgan VIEW PROFILE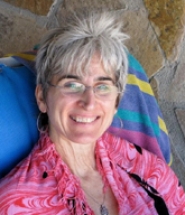 Obituary taken from Lake Oswego Review:
Sharon Morgan died of cancer on March 19, 2009. She was 56.
She was born on Nov. 23, 1953 in Washington, D.C., to Joan and Bruce Morgan. She was raised in Chicago and then moved to Portland.
She graduated from Lake Oswego High School and then earned a degree from Oregon State University. She was a registered dietician, and since 2000 she worked for the Lake Oswego School District.
On Jan. 2, 1998, she married Gary Folker, and the couple lived in Portland.
Mrs. Morgan enjoyed traveling, camping, hiking, time at the beach and visiting farmers' markets.
She is survived by her husband, Gary, her mother Joan Morgan of Lake Oswego, and her daughters Olivia Roche of San Diego and Aleyna Roche of Portland.
She is preceded in death by her father, Bruce Morgan.
See a blog about Sharon at:
http://smackitback-sharonrose.blogspot.com/.
Click here to see Shari's last Profile entry.