Lake Oswego High School
Class Of 1971
In Memory
Serge Kapigian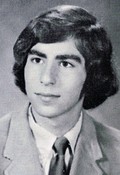 On December 28th, 1974 Serge Kapigian fell 200 feet to his death when he was struck by a car and thrown from the Fremont Bridge. His car had skidded on the ice and hit the guardrail. He and a police officer were inspecting the accident when a van skidded into Serge and knocked him over the bridge onto N Interstate Avenue.
At the time of his death he was a student at Portland State University and employed by Oregon Medical School. He was 21.
He was survived by his Parents, a sister, Anne, and a brother, John.
The Oregonian - 12/29/1974