Lake Oswego High School
Class Of 1971
In Memory
Gail Hendrick (Campagna)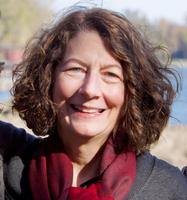 Gail passed away December 9, 2022 after a two year battle with cancer.
Here is a link to her biography on her Facebook page, authored by her husband:
Tuesday at 8:23pm Gail passed away. She spent her last days surrounded by family and without pain.
During the past 2 years with stage 4 breast cancer, she fought hard and she taught me a lot. Gail knew she would eventually die of cancer, but she was going to deal with it her way and get right back to her life with family and friends; and that's what she did! Gail had a good quality of life that included walking 3 miles as part of her daily routine. She walked in the sun 8-14,000 steps with friends every day until the weather grew cold. By November, her liver was full of tumors and she knew it was time to stop treatment.
Gail's favorite things about life were her 50 years of adventures with Dennis, her family and her lifelong friendships. When she was diagnosed I asked about her bucket list, "We've had some great trips around the world. All I want to do is spend time with my friends and family, and make the most of every minute I have with our 4 grandsons." Gail was also a top-notch grade school teacher of 40 years and that defined her. She was a teacher to all even if you didn't know she was teaching you.
I knew that Gail was a tough lady who could deal with adversity, but she revealed much more to me recently. She went out, with style and grace; always more concerned about her family than herself.
This picture of Gail was taken just before we met at Short Sands beach during the summer after high school Graduation in 1971. Is there any doubt why I fell in love with her? Advanced the clock to 1979 the year we married. I had eight years to learn about her inner beauty and fell madly in love with her.
Per Gail's wishes, the family does not have plans for a formal celebration of life.
In lieu of flowers, please send Gail pictures, Gail stories, and/or donate to Providence Hospice (
give.providencefoundations.org/portland
; Select: "give now" then "Hospice" in the drop down), who kept mom so comfortable and at home during her last week.