Lake Oswego High School
Class Of 1971
In Memory
Steve Bragg VIEW PROFILE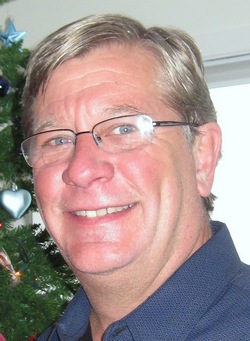 Steve Bragg died of cancer on July 29, 2010.
Steven's Story

Steven McLain Bragg was born in Boulder, Colorado on December 17, 1952, to the late C.C. "Gus" Bragg and the late Barbara M. Bragg. When Steven was a baby, the Bragg family moved to Lake Oswego where he spent his childhood; graduating from Lake Oswego High in 1971. Steven went on to attend Oregon State University and graduated from the University of Oregon with a Bachelor of Architecture in 1976.

In 1983, after completing his internship and passing his Board of Architect Exams, Steven founded Steven M. Bragg Architecture, P.C. He enjoyed designing and building environments for people including, commercial, medical, industrial, single and multi-family housing. He especially took pride in creating educational and religious facilities. Along with his numerous architectural accomplishments, Steven wrote articles in many publications and hosted his own radio talk show, "Your Favorite Architect."

Steven loved life. He and his brothers, Douglas and Michael, had many adventures involving arrows, horses, blackberry bushes and chores on the family farm in West Virginia. He was an Eagle Scout with a God and Country Award. He also trained in the martial arts and was a licensed pyrotechnic who conceived, developed, organized and shot the fireworks shows for the Beaverton Elks for 10 years. In addition to these activities, he developed a cartoon character named "Oscar" and was published in local newspapers for a number of years; built a Dino Ferrari kit car and made and distributed his own Tikal Coffee Liqueur. He loved to play poker with his poker group: Social 77 club and loved fishing throughout Oregon with his family and friends. Anyone who had the opportunity to spend time with him would say he had the "gift of gab," especially when telling his fishing stories.

Steven married Fawn Marie Erickson on July 8, 1978 and to this union was born their son, Ian McLain Bragg. They had many years of happiness as a family. Of the many adventures they had together, one of the highlights was a trip to England, Norway and Sweden.

On December 21, 2002, he married LaVeta Gilmore Jones and embraced her family. They loved each other and enjoyed being together while going places, takings classes, browsing through antique stores, gardening, and looking at movies on the HD TV in the media room with the "perfect surround sound" fine-tuned by Steven.

Steven lived a full life and, as he would say, "went to paradise," on July 10, 2010. He will be lovingly remembered by many, including his wife of nearly eight years, LaVeta; brothers: Douglas and Michael (Deena); son: Ian; nephew: Douglas (Elizabeth); niece: Katie (Dave); grand-nephew: Henry; grand- niece: Kelly; step-children: Gabriel, LeAnne, Michael, Oquendo; mother-in-law: Bea and a host of relatives and friends.
Click here to see Steve's last Profile entry.